Most of the money spent on advertising and publishing press releases for the past 5 years has been spent by the municipality of Bitola – a total of 234,549 Euros
Of the 66 municipalities, only 7 did not spent any money on advertising and publishing press releases in 2019
Municipalities collaborated and advertised in a total of 174 media, productions and agencies
Authors: Angela Rajchevska and Bjanka Stankovikj 
Despite the fact that Bitola convincingly leads in spending money on advertising and press releases, mostly in a humor and satire magazine, the biggest circulation comes from the newspapers Nova Makedonija, Vecher and the now closed Utrinski Vesnik. Article 25 of the Law on Amending the Law on Audio and Audiovisual Media Services of 2018 provides for prohibition on advertising whereby local self-government units may not provide means to inform and publicize their services or activities through private broadcasters. However, this year the existing Law on Audio and Audiovisual Media Services has been supplemented by a new Article which provides that the contracts that municipalities have concluded on the basis of Article 102 of the Law on Audio and Audiovisual Media Services remain in force until their validity expires. So, in the meantime, using this space, municipalities have spent and projected costs for advertising and publishing press releases for the current 2019.
In a statement for SCOOP the Agency for Audio and Audiovisual Media Services said that they had reacted to legislative changes several times. "On February 6, the regulator responded by publicly stating that it was inappropriate to stipulate that state and public institutions must not provide means to inform the public about their services through commercial radios and televisions as part of the Law on Audio and Audiovisual Media Services, because this Law refers to the work of broadcasters, and not to state and public institutions"- they clarify. Zhaneta Trajkoska of the Institute of Communication Studies says one of the reasons why municipalities still advertise in the media is to justify having tender contracts made before the law has been changed, which means they will respect the contracts.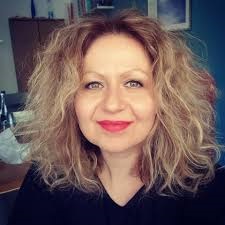 "The way these media are advertised also assumes a serious link between the local media and the municipal government. As we do not have a strong enough economy or companies that would advertise in the local media" – adds Trajkoska.
Municipalities partially transparent
A total of 2,726,459 Euros have been spent by 51 municipalities on advertising and publishing press releases for the past 5 years. SCOOP came to this figure after analyzing information from municipalities in the Republic of North Macedonia.
Six municipalities that did not specify the exact amount of money spent actually submitted analytical cards to SCOOP attached to the documentation. As to whether advertising is right or wrong, Trajkoska argues that if we look at it theoretically, that type of relationship represents a certain dose of clientelism and corruption in the local media. Government officials often want to appear on television and expose themselves publicly, but she thinks there are many ways to make them transparent and not use ads.
For the past 5 years mostly advertised in Nova Makedonija, Vecher and Utrinski
Municipalities collaborated and advertised in a total of 174 media, productions and agencies. Among media used by most of the municipalities are the companies that publish or published the daily newspapers Nova Makedonija, Vecher and Utrinski Vesnik – REPRO PRINT, VECHER PRESS and MEDIA PRINT. Other most frequently used media are: TRD RTV ORBIS BITOLA, TRD TV TERA Dooel Bitola, TV Iris Shtip, MIA, Macedonian Media Service, Media Company ATV, Public Procurement Bureau Skopje, Official Gazette of RM, TV Kanal Plus Skopje, TV Star Shtip, Free Press Skopje, FM 90.3 Sports Radio, TRD TV MTM Dooel, Kanal 77, Koha Production and TV Edo.
Bitola with the most advertising costs
Bitola has been conveying its adverts to the public over the years mostly through No Insult Humor and Fun Magazine – Bitola, NIP LIPEX DOOEL – Bitola, REPRO PRINT – Skopje and PUBLIC DOOEL Bitola. It has also collaborated on several occasions with TRD HDTV Mega DOOEL SKOPJE, VECHER PRESS Dooel – Skopje, TRD RADIO 106 Bitola and RADIO ACTUEL Bitola. The same adverts cost the municipality 234,549 Euros. Behind Bitola is Gevgelija, with spent 232,390 Euros and most often it cooperated with REPRO PRINT – Skopje, Vecher Press Dooel – Skopje and TV Nova Gevgelija. Municipality of Ohrid allocated 198,819 Euros for advertising and publishing press releases from 2015 to 2019. The citizens of Ohrid were mostly informed by O2 TV, LT Trade, Megastar, OhridNews, TVM and Ohrid 24. Somewhat less than Ohrid, that is, 184,488 Euros was spent by Prilep for the same purpose. In the response from Prilep it is not clear which media these funds were spent for. For the past 5 years Veles has allocated 164.229 Euros. The only medium mentioned in the response is K1 Television, which Veles signed a contract with for advertising and publishing press releases in the period from July 2015 until October 2017. 157,008 Euros were spent by the municipality of Karposh on the contracts for advertising and publishing announcements in several electronic, print media and web portals. Some of the media which Karposh most often signed contracts with are: 24 News, KOHA, MIA, NASHA TV, INDEPENDENT NEWSLETTER and EDO TV. In the past five years, the Municipality of Gostivar has cooperated with 21 media outlets, including: TV Koha, TV Era, Media Print Macedonia, Radio Pro FM and Plus Info Media. Gostivar has spent 148,629 Euros for advertising and publishing press releases in the above and other media. Kumanovo, in the last five years, has most often collaborated with: DPTU Kumanovski Mabeti DOOEL Kumanovo, Television Plus DOOEL Kumanovo and Radio Kanal 77 and Tastatura. For this cooperation Kumanovo spent 113,725 Euros.
Least was spent in Vevchani and Staro Nagorichane
Seven municipalities, including Demir Kapija, Zrnovci, Jegunovce, Shuto Orizari, Bogdanci, Vevchani, Staro Nagorichane, have spent the least, that is 500 to 5,000 Euros. These municipalities carried out advertising and press releases in 1 to 4 local media outlets among which: Radio Kochani FM, TV Kochani LD, TV Kanal 8, TV IRIS Shtip, TV Kanal One, Tastatura DOOEL Kumanovo, BUM Radio Kumanovo, Ohrid Net, ABC of the Macedonian Economy, Cobra Television and MIA. Trajkoska is pessimistic. She believes that no matter what government is at the local and national level, there will be this type of interest and the will to break clientelist links between the media, political centers of power and public and state administration.
"After all, the latest response of the ruling structure in parliament at state level, that they spend money on advertising, that the difference between them and VMRO is that they spend money only from party funds and not government funds. Yes, indeed it may be, but the result is the same again, they rule the television, primarily the space, many months before the campaign officially launches, giving money to the media and thus establishing clientelist links. It's probably legal but it's definitely not ethical and moral", she concludes.